ADVERTISING
Quiksilver
As leaders in surf and skate culture, Quiksilver has a knack of capturing a vibe with their audience that is true and authentic and mostly no nonsense. The vibe is what comes from the street, from the buyers of their products. This proposed ad campaign dramatically captures a stolen moment that is not contrived or staged. "You gotta feel" speaks to the essence of living life to its fullest.
IDENTITY
Dusk
For our colleague, friend and collaborator, we created an identity for Dusk, a strategic branding company that focuses on the collision of mind, body and heart—helping their clients achieve a holistic brand offering. Dusk needed a sophisticated identity that was open-ended enough to be interpreted with various categories and industry while also providing an evocative narrative of their process. The moment of dusk is one of reflection and calm where everything comes together. We crafted a conceptual and sinking piece of typography to work as their logotype.
IDENTITY, INTERIOR & INSTALLATION
Vela Cannabis
Redefining the cannabis experience was Vela's mission when they created a retail environment that combines the best in curated cannabis, thorough educational insight and first hand viewing of the cannabis process from plant to product. The identity needed to deliver a sophisticated elegance that was rich in tone but friendly and inviting. A centerpiece of the showroom is the Vela Spectrum—a light box installation that charts the customer's desired mood of cannabis before being led to the corresponding product.

This project was a collaboration with Jean-Marie Shields
and Digital Mullet.
PUBLISHING
Roaring Book Press
Something Invisible is a warm and quirky, sharply observed story of family, friendship, loyalty and loss where the characters all have eccentric coming of age tales. The jacket design had to capture the eclectic nature of the main character's interest and collections. Collage proved to work perfectly in montaging several themes at once.
PACKAGING
Naomi Wachira
A Singer/songwriter and a soul with African roots, Wachira delivers show-stopping sentiment in each and every song she writes. Her thoughtful lyrics, authenticity and textural guitar playing all reflect on a woman that has taken a true and memorable journey. The packaging for her latest release needed to capture this by delicately balancing the human element of pain with the beauty of hope and prosperity. A classic yet modern recording, the design reveals clean lines and visceral honesty.
IDENTITY
Maureen Khan
As a leading and premium realtor offering alternative solutions on Seattle's Eastside, Maureen Khan needed an identity that separated from the traditional real estate model. We created a dynamic and modern monogram logo that has a dramatic effect when paired with colors, texture and photography. Alongside the bold mark, we added a sophisticated touch to color, pattern and other details to position Maureen as a premium choice in real estate.
ADVERTISING
Juicy Couture
Los Angeles based casual fashion gurus, Juicy needed to convey a street-sensible style to their Japanese import stylings from Bodysong. With a bill posting approach, the design solution reflected the urban appeal of the line and treated the clothes as public art.
CATALOG
Nordstrom
This fall shoe catalog needed to showcase the fall lineup of women's shoes and boots for Nordstrom. Leveraging organic and hip illustrative figures painted on wood, this revealed a warm and relevant style for the Nordstrom shopper. The catalog reads very clear with simple shapes and texture but also conveys a smart attitude as Nordstrom has become known for their leading shoe savvy.
IDENTITY
Sojo
Proposed as the word in global tea bars, this company sought to conqueror the world with everything tea. Our design approach personified the heritage, evolution and modernity of where tea has been going over the last few years. Sophisticated styling, pattern and color palettes as well as a light metaphoric nod to a transformative butterfly, projected a savvy image for tea lovers around the globe.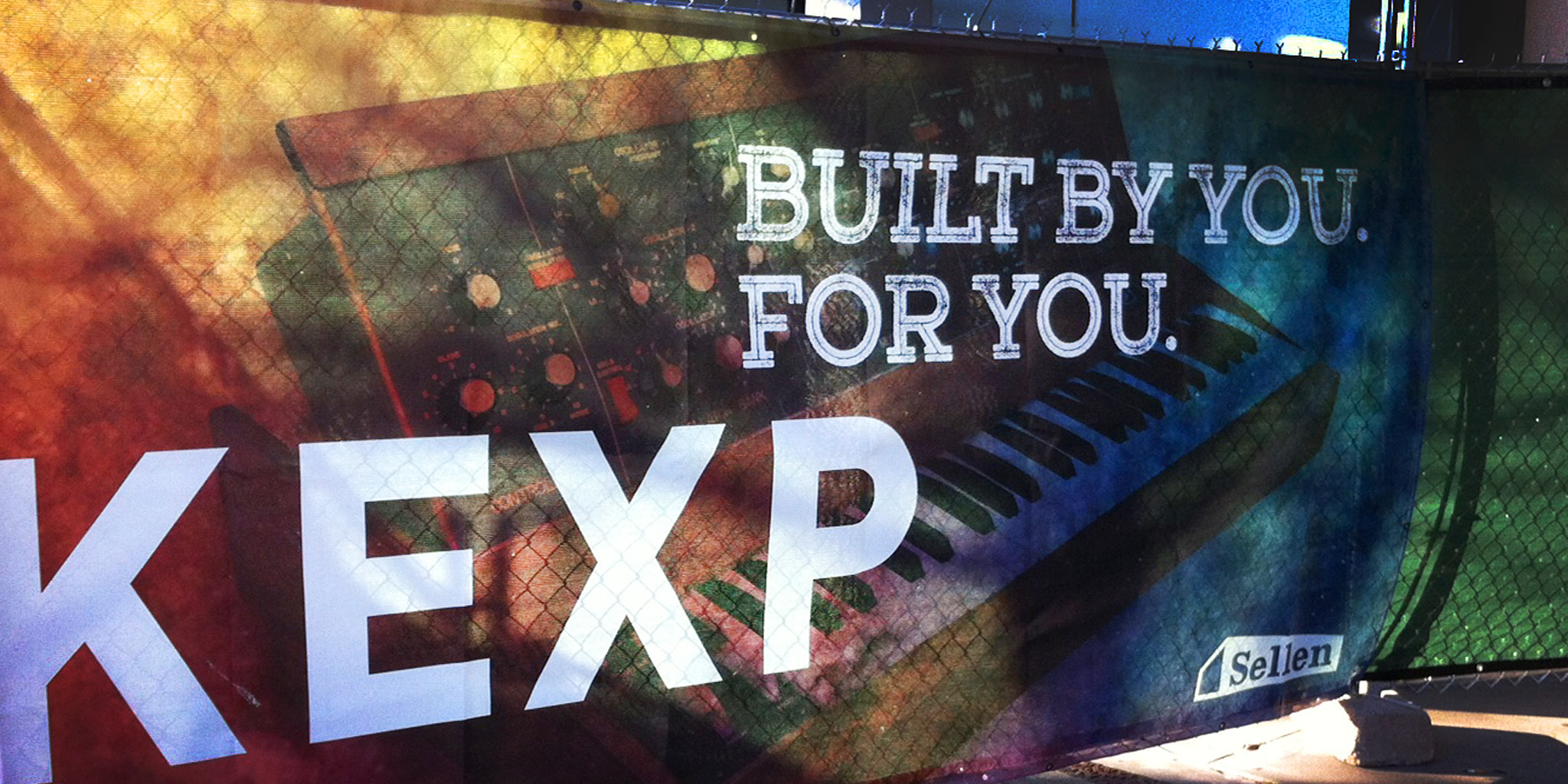 ENVIRONMENTAL
KEXP 90.3
As Seattle's beloved alterative music radio station needed to grow and move locations, they needed impactful and exciting visuals to line the construction walls. We wanted to convey the energy and relevance that all have come to know about KEXP while leveraging their established motto and tagline. We used live entertainment images, textural layers and hip musical icons to blend together a narrative that spoke clearly to Seattle music lovers.
IDENTITY
Paniolo Ranch
We continued the wit and charm for this Texas Wedding Ranch with their business paper system. The whimsical typography and logo paired with a soft elegant palette, captured their down-to-earth but sophisticated audience.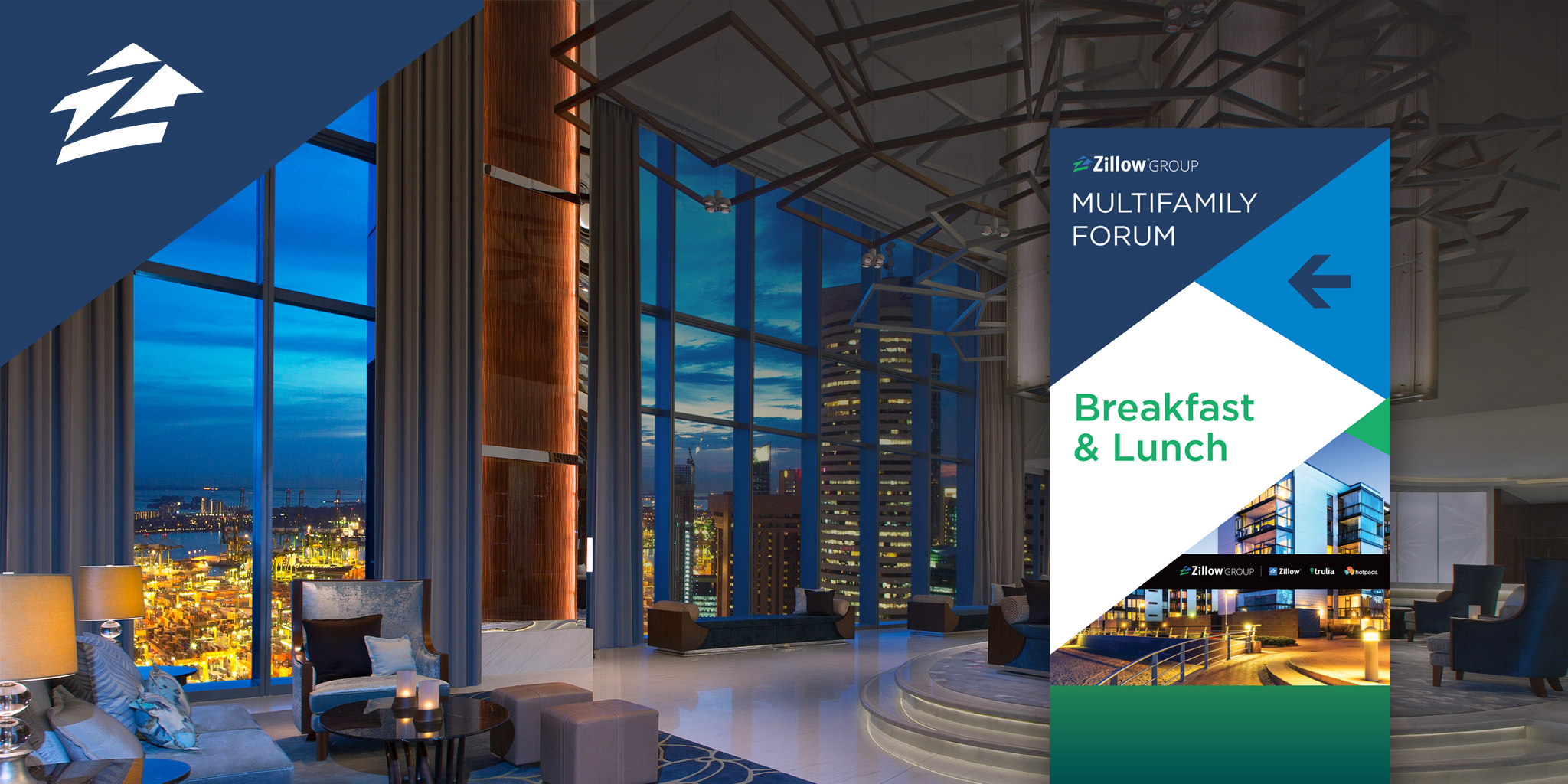 WAYFINDING
Zillow
This real estate technology company needed a dynamic signage system that captured their brand elements and showcased various content and way finding information. By using a multi-directional grid, we were able to design a bold, simple yet active system.
EVENT
Microsoft Inspire
Microsofts biggest Tier 1 event, Inspire, brings their entire network of partners together from around the world under one roof to inform, engage and inspire them with the latest company visions. With our producing partners, Dialogue, we created creative direction, graphics, motion and branded experiences to four days of keynotes including entertainment, spoken word and storytelling.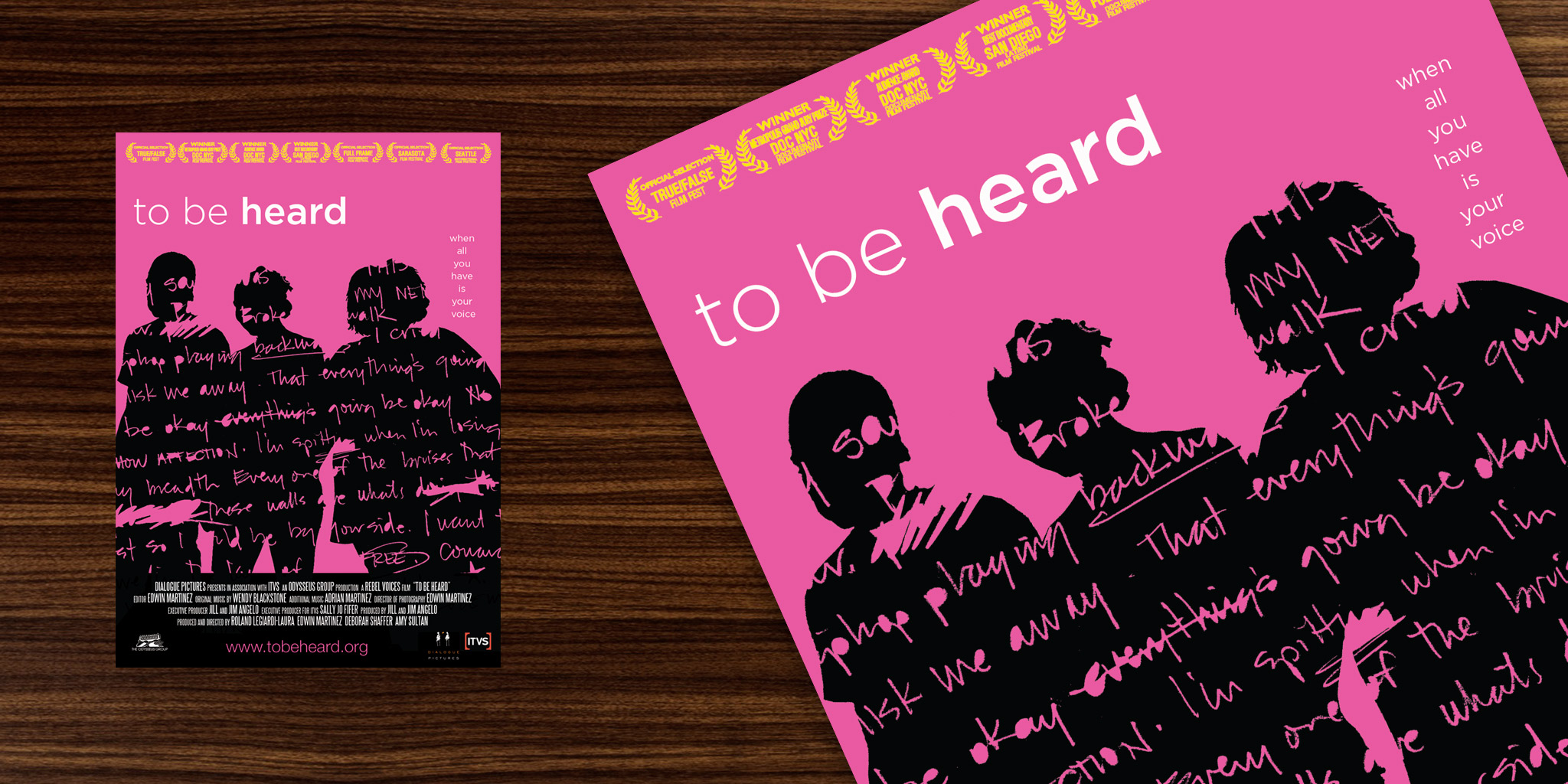 POSTER
Dialogue Pictures
The thought provoking film, To Be Heard, needed a poster that would cut through the clutter and capture the raw and pure nature of the story. Three life challenged students find their voice and way through verse and their NYC poetry class. The silhouetted figures housing their own words proved to be powerful and direct when set against the pink background. The poster as well as the film received numerous following and positive reviews.
IDENTITY + APP
Groop It
Our client's product is a Participant Activation App empowering people to direct, accelerate, and achieve results. We helped Groop It with an identity and visual language for their app design that was energetic, active and reflected clean simple design. The typography, icons and marks use a round and cyclical design that capture the concept of movement and getting things done.
EVENT
Linked + Bing / Microsoft, Cannes-Lions
At the annual Cannes-Lions event in France, Bing and LinkedIn needed a branded experience for their lounge and suite to share business solutions with partners. We used native imagery of the region that echoed the brand colors and merged them dynamic info graphics to inform visitors of product benefits. Framed prints, wall and window graphics along with furniture and color-coordinated design elements rounded out the experience.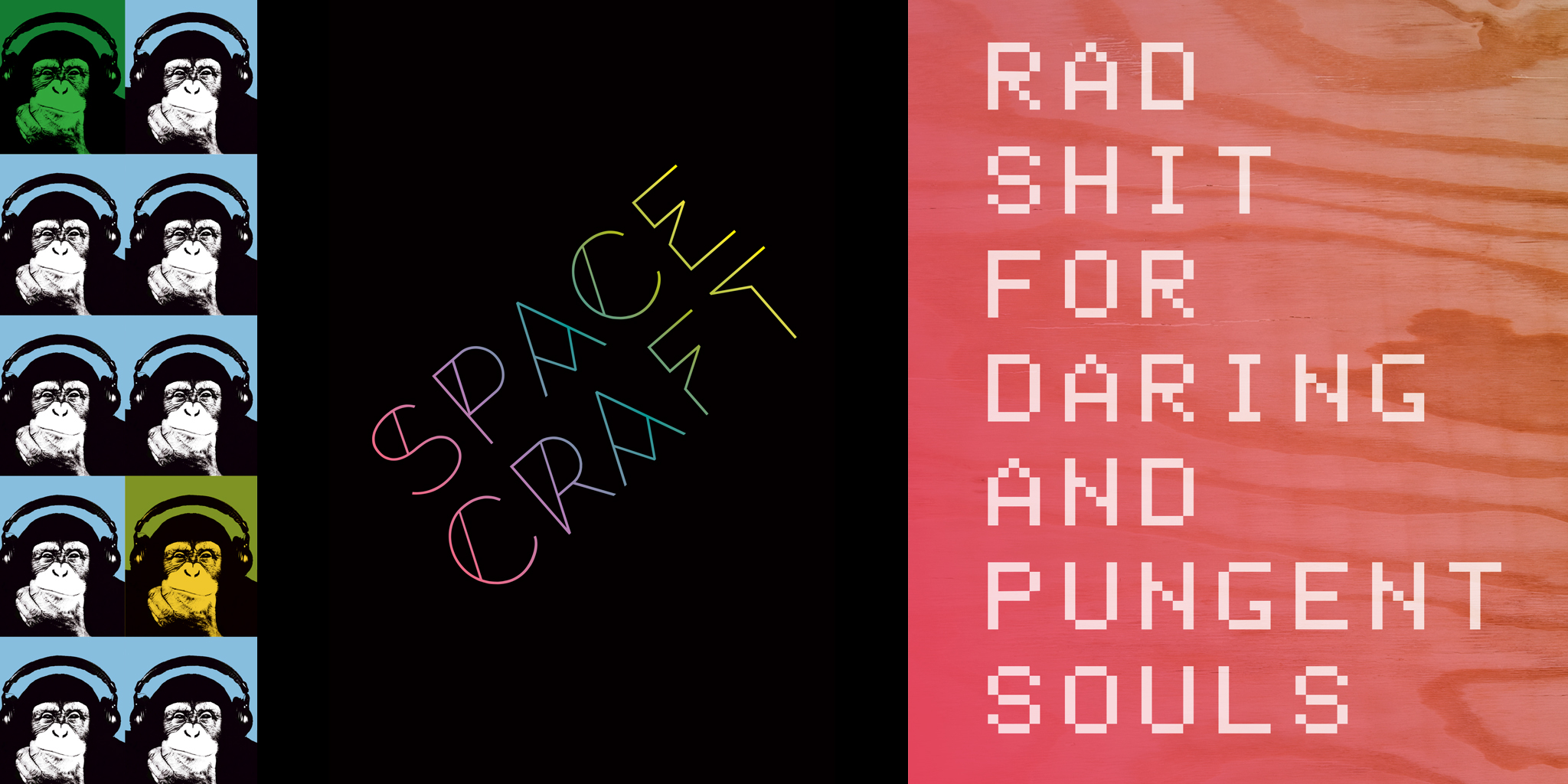 IDENTITY
SpaceCraft
Curating rad and emerging experiences for Kitsap County, Bainbridge Island's very own SpaceCraft serves up an eclectic mix of music, art and events. The talent is fresh, thought-provoking and emerging ensuring that the island has a pulse. We created a modern yet flexible identity that captured the craft, attitude and whim that goes into each and every show.
EXHIBIT
Seattle Children's Research Institute
As a leader in children's medical research, this private donor space for SCRI provided an abbreviated yet compelling glimpse into their achievements and future forward thinking. The exhibit includes various touch points throughout the room leading prospective donors to a fully interactive presentation in custom lounge.
This project was a collaboration through Weatherhead Design Experience along with our colleagues at Kite & Nail.
WEBSITE
Fairbank Construction
As the construction leader and standard in the Northwest, this premium builder needed a website that showcased their craft while handling a robust amount of portfolio projects. We employed classic elegance with simplicity in the overall layout and UI to reflect the group's down to earth approach to building. We leveraged natural materials and landscapes to reflect the soulful connection the client had with customers and the region.
IDENTITY & NAMING
Human Sky
For a consulting team that guides the discovery of how people in organizations can create a balance between human and business outcomes, an identity was needed that captured both the head and heart. Organic lines, clean typography and a name that soars with aspiration—all come together for thoughtful and soulful touch.
WEBSITE
Pacific Education Institute
PEI needed a refresh on their brand and website to echo being a regional leader in education by empowering educators to teach real-world science outdoors. The site needed to be clean, simple and immediately accessible. We used compelling photography of children learning outdoors along with bright and friendly colors. Textural outdoor images and smartly organized content, rounded out the site and PEI's brand.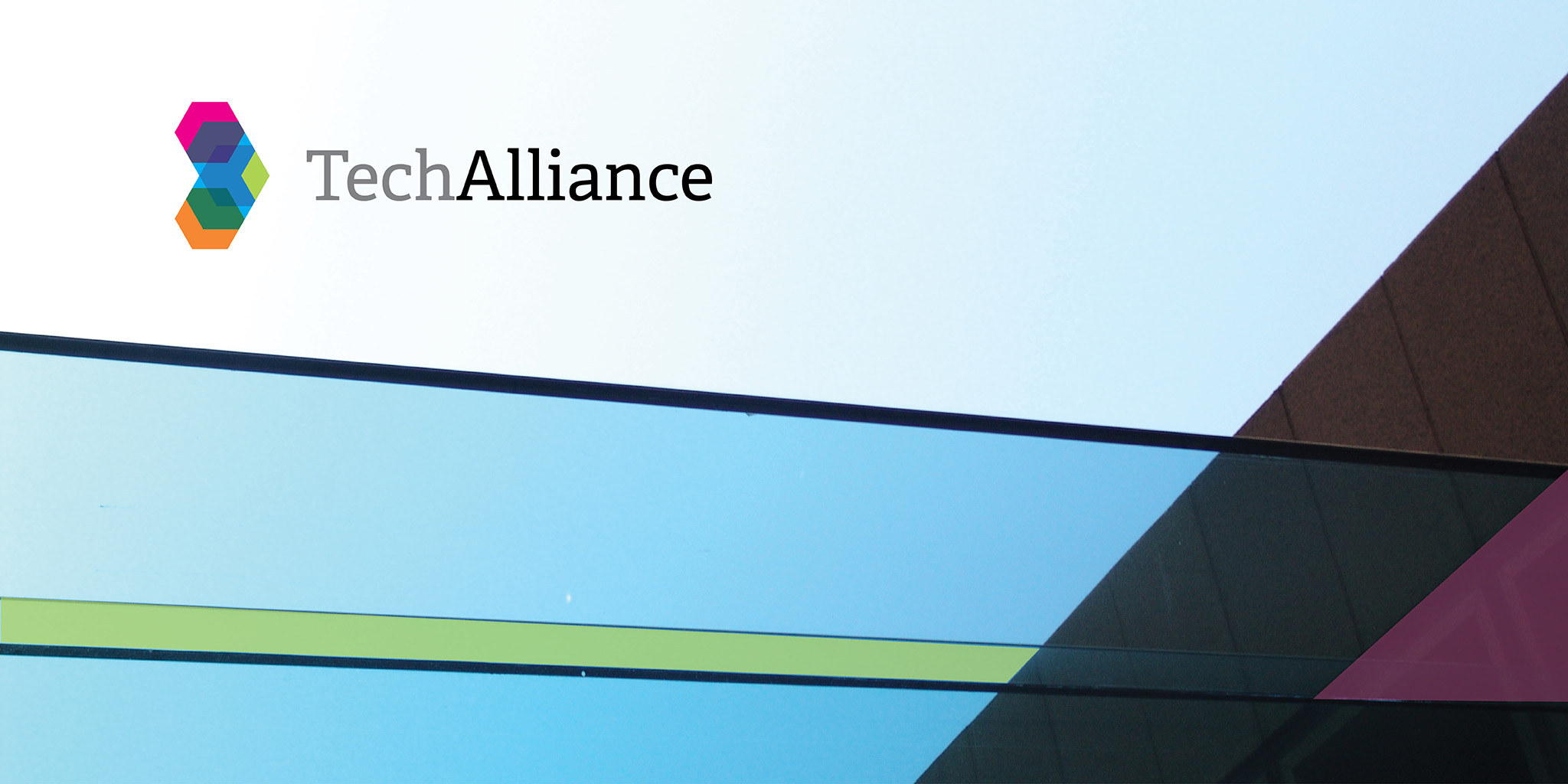 IDENTITY
Technology Alliance
These lobbyist for technology ensure that the State of Washington is advancing business and life in areas where it matters most. We created a complex yet impactful mark symbolizing the various factions of companies and technology weaving together for the greater good. The sophistication is seen in colored layers as well as individual modular components that break away to create supportive visual language.
ADVERTISING
Kate Spade
To launch new fall scarves and color palettes, this proposed ad mixed 2D and 3D elements so that the color and depth of the product leapt off the page.
INVITATION / EVENT
Art of Dining / Women's Funding Alliance
For this annual fundraising event empowering young girls in Washington, we created a suite of collateral materials including invitation, programs and digital assets. The design needed to highlight a festive, sophisticated and inviting emotion. We used modern shapes and colors and layered in some daring typography and imagery.
ADVERTISING
Paniolo Ranch
This ad series for a Texas Wedding Ranch needed a witty and sophisticated touch to their message. We celebrated the small details and humorous personality of weddings and paired it with our soft palette and elegant identity to complete the smart yet sassy look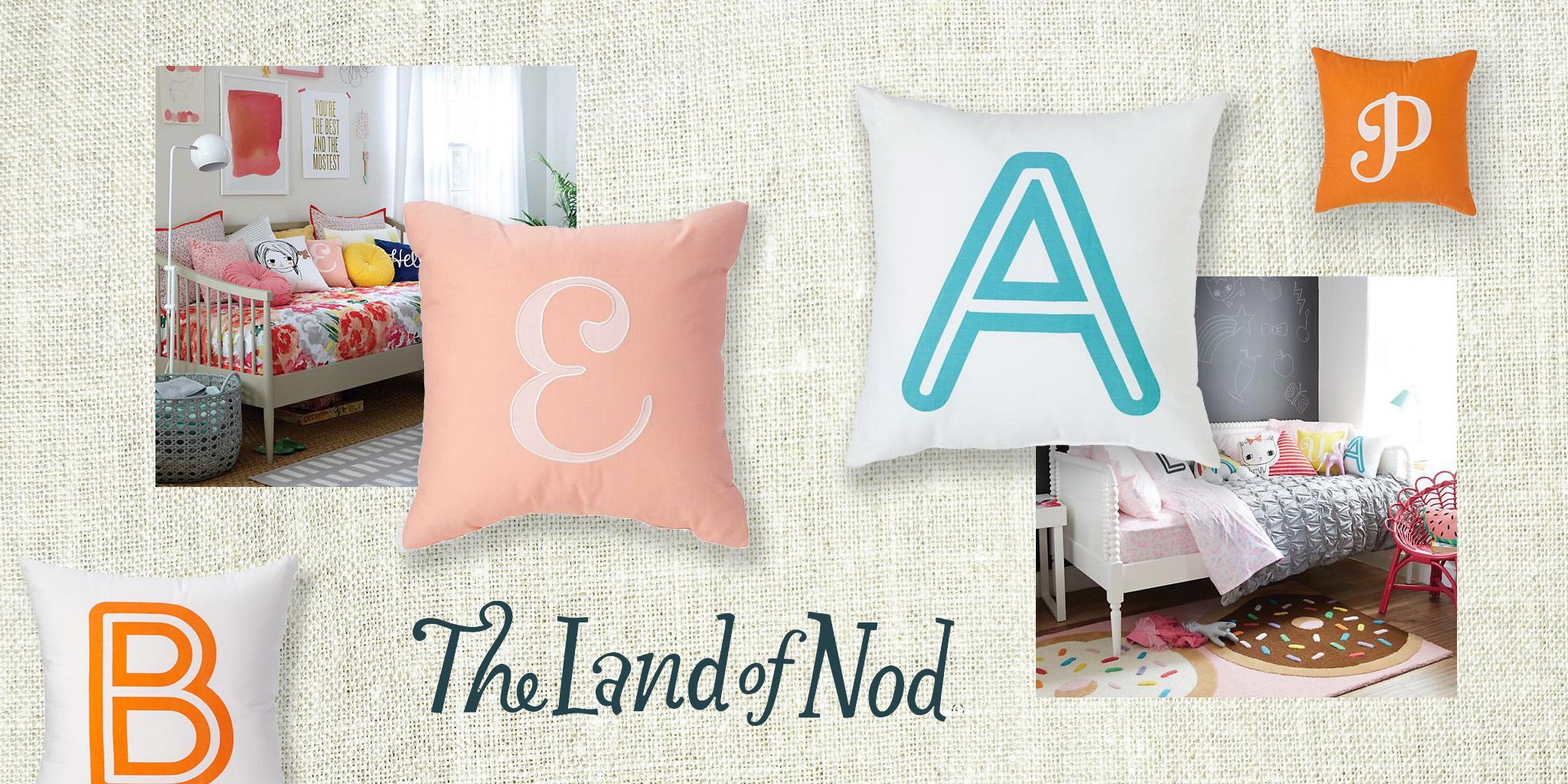 TYPOGRAPHY / PRODUCT
Land of Nod
The national children's store retailer wanted to update their typeset pillow collections for both girls and boys to personalize their rooms with. We leveraged the vibrant color palettes and made typographic statements with bold vintage script and inline solutions.
POST CARD
Jolie Peche
Small town boutique, Jolie Peche represented a very concentrated collection of designer women's fashion and accessories. From branding to advertising to store music, we crafted the right image for the right audience. This postcard series highlighted key accessories while matching seasonal coloring to the product patterns. The result saw the objects emotively personified.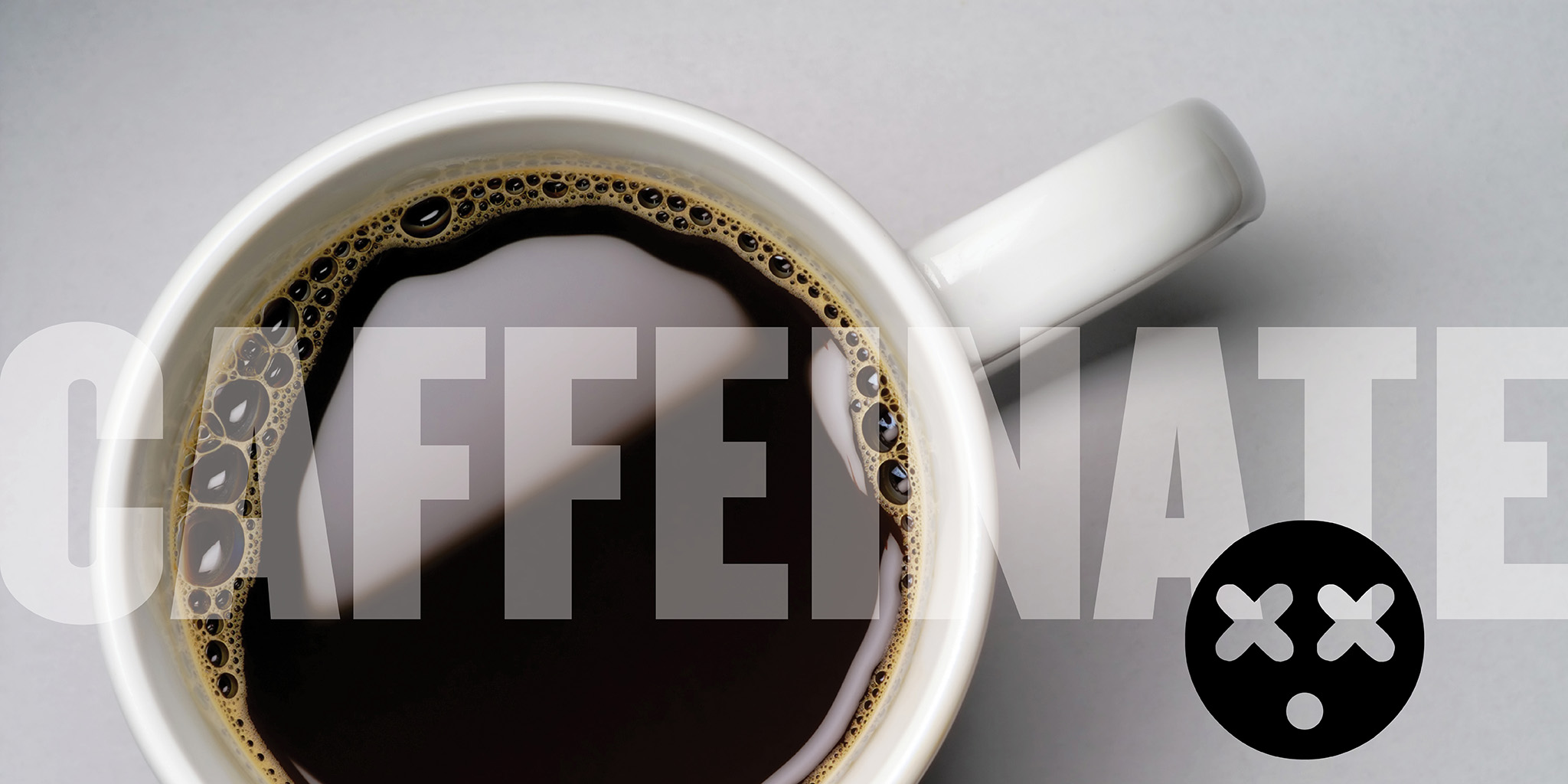 IDENTITY
Caffeinate
We created the concept and identity for a weekly creative huddle and coffee group that meet each week to share the latest in creativity. It is a time where fresh ideas collide with experiential storytelling as seen in the bold typography and the caffeinated face character.
IDENTITY & NAMING
Sage Real Estate
This high end real estate broker in the Texas Hill Country, needed a name and identity that captured a sophisticated and elegant nature of their clientele. The name Sage delivers multiple meanings from wisdom and a keen eye to robust and ornamental. These attributes fueled the creation of the mark—a bow and arrow that beautifully symbolizes precision, strategy and craft of finding the right properties for their clients.
BROCHURE
Friend & Johnson
This catalog has become a signature collateral piece for the worldwide artist representatives. The piece in years past had been expensively produced but for this volume, the budget had to be cut in half to reflect the economic times. We kept the finished size and general format of individual artists each getting a spread in the piece but we dramatically changed the point of view on production values. The brochure unfolded in tabloid fashion to four times the impact for readers and the switch to a more humble printing on raw newsprint, quickly had the catalog highlighting the art as application and attitude versus how slick it could be reproduced. The results were stunning, created a new sensibility for the client's brand and allowed them to continue producing a beloved collector's item.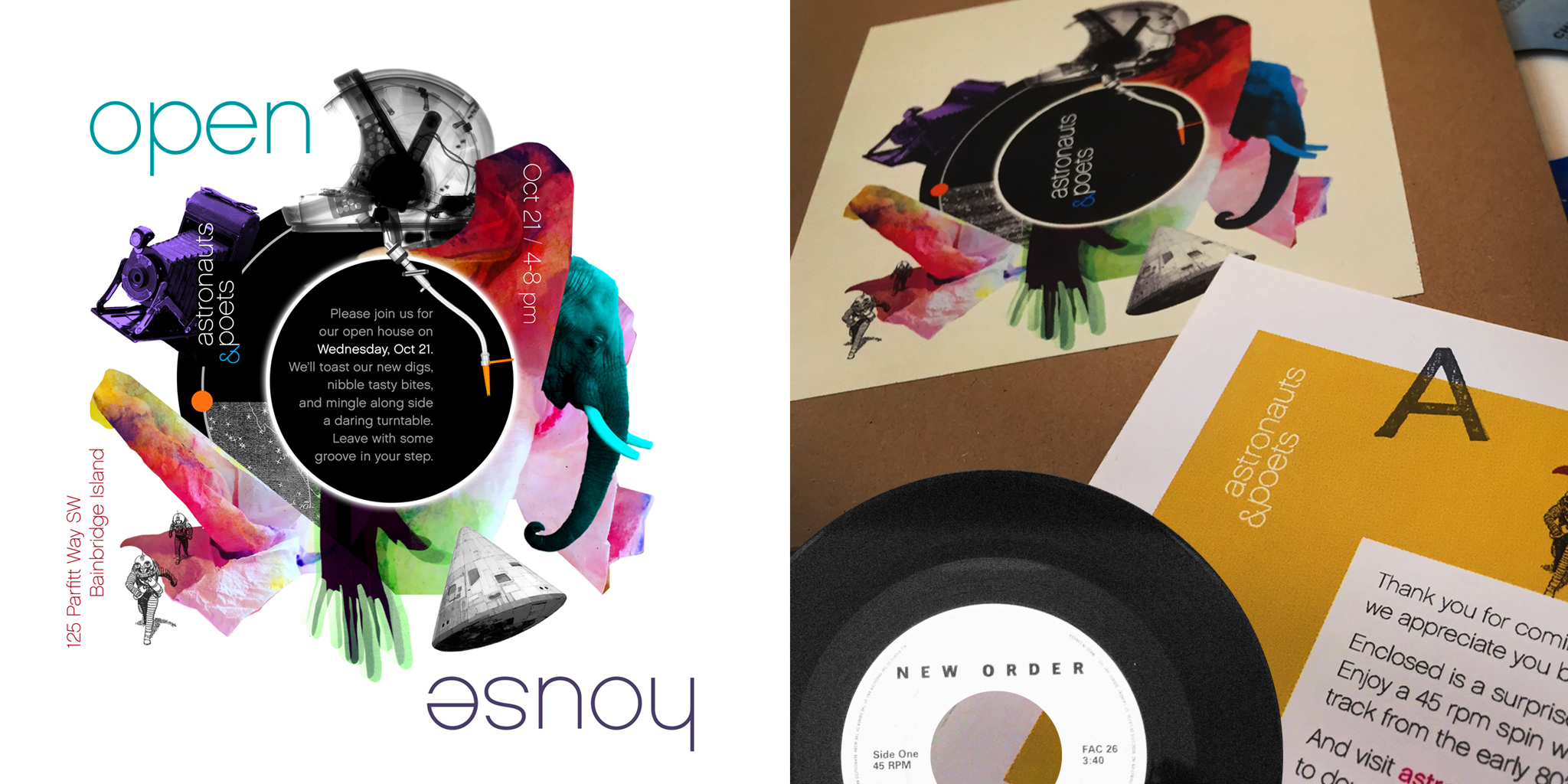 INVITATION / MEMENTO
Astronauts & Poets
Celebrating our 2 year anniversary, we created a dynamic illustration and invitation piece for our Open House. Clients, colleagues and friends left with a custom limited edition package housing a random and secret 45rpm piece of vinyl. The evening was filled with great eats, drinks and conversation.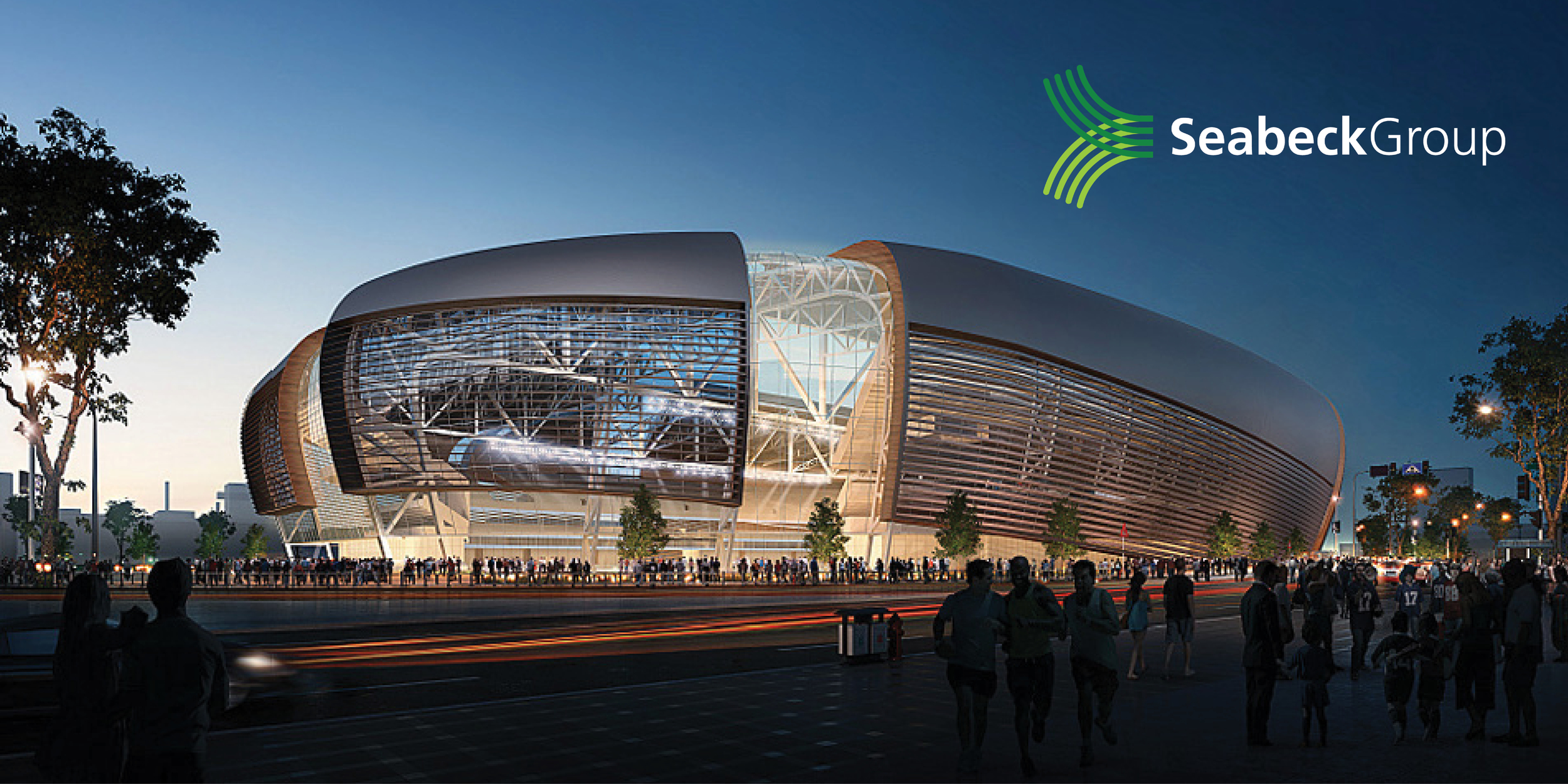 IDENTITY
Seabeck Group
Working from the ground level of consumer insights to build thoughtful experience-based investment models, we created an identity that captured the merging of several factions coming together to deliver results. Clean typography and a warm color palette complemented accessibility.
Done in partnership with Ardent Sage
IDENTITY
Mahaley's Bakeshop
A small town appeal bakeshop needed a logo that sensibly revealed a warm and fuzzy emotion while conveying bakery. The puffy icon shape denoted both baked goods rising as well as a baker's hat.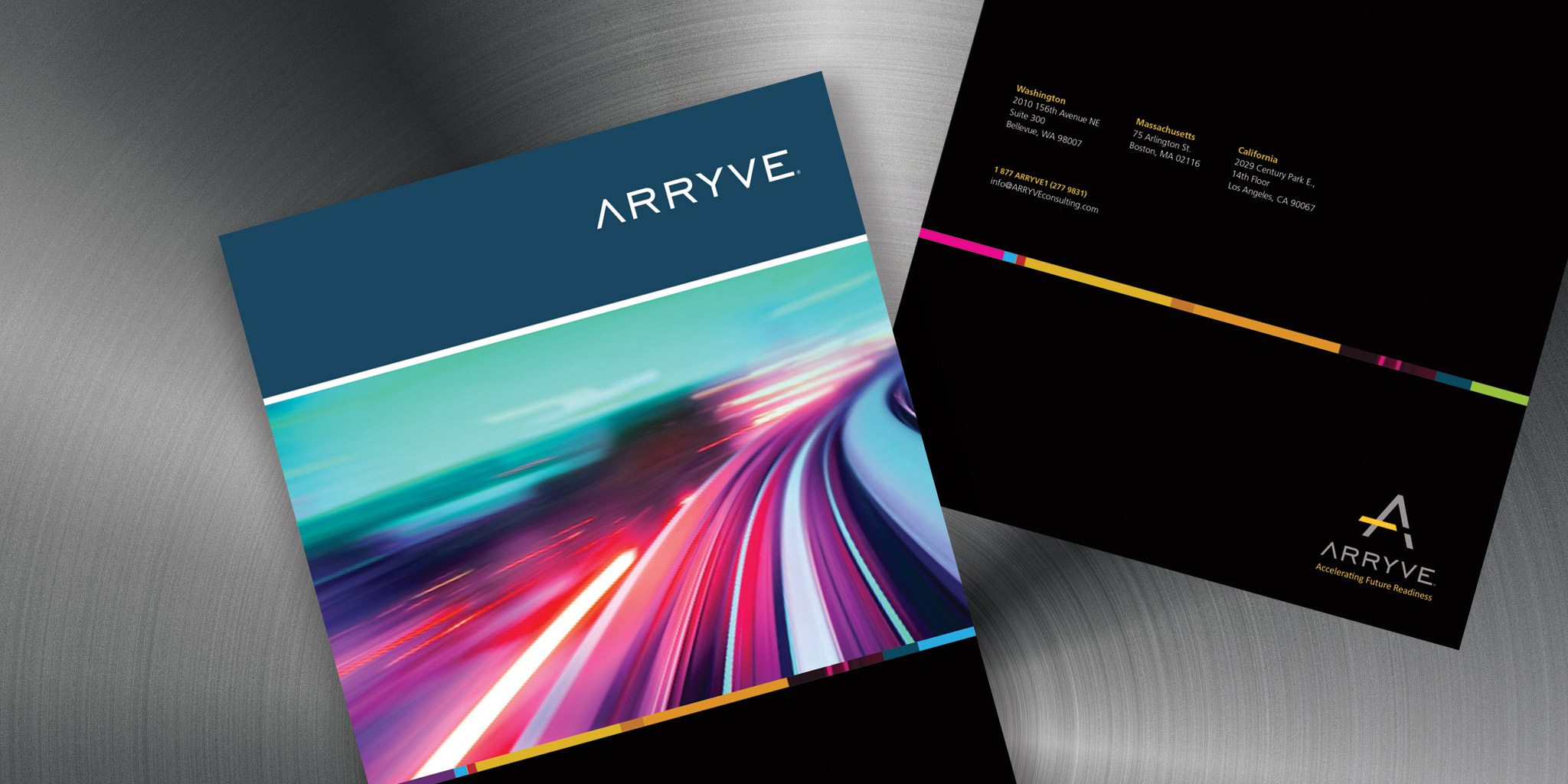 FOLDER
Arryve Consulting / Ardent Sage
This elegant and dynamic folder is one of many new collateral pieces produced with our partners Ardent Sage for the consulting firm in Bellevue, Arryve. Their intelligent and thought-provoking approach in helping clients do everything better, needed to have a sense of future-forward energy. The bold color palette, motion imagery and minimalistic message conveyed much with a little.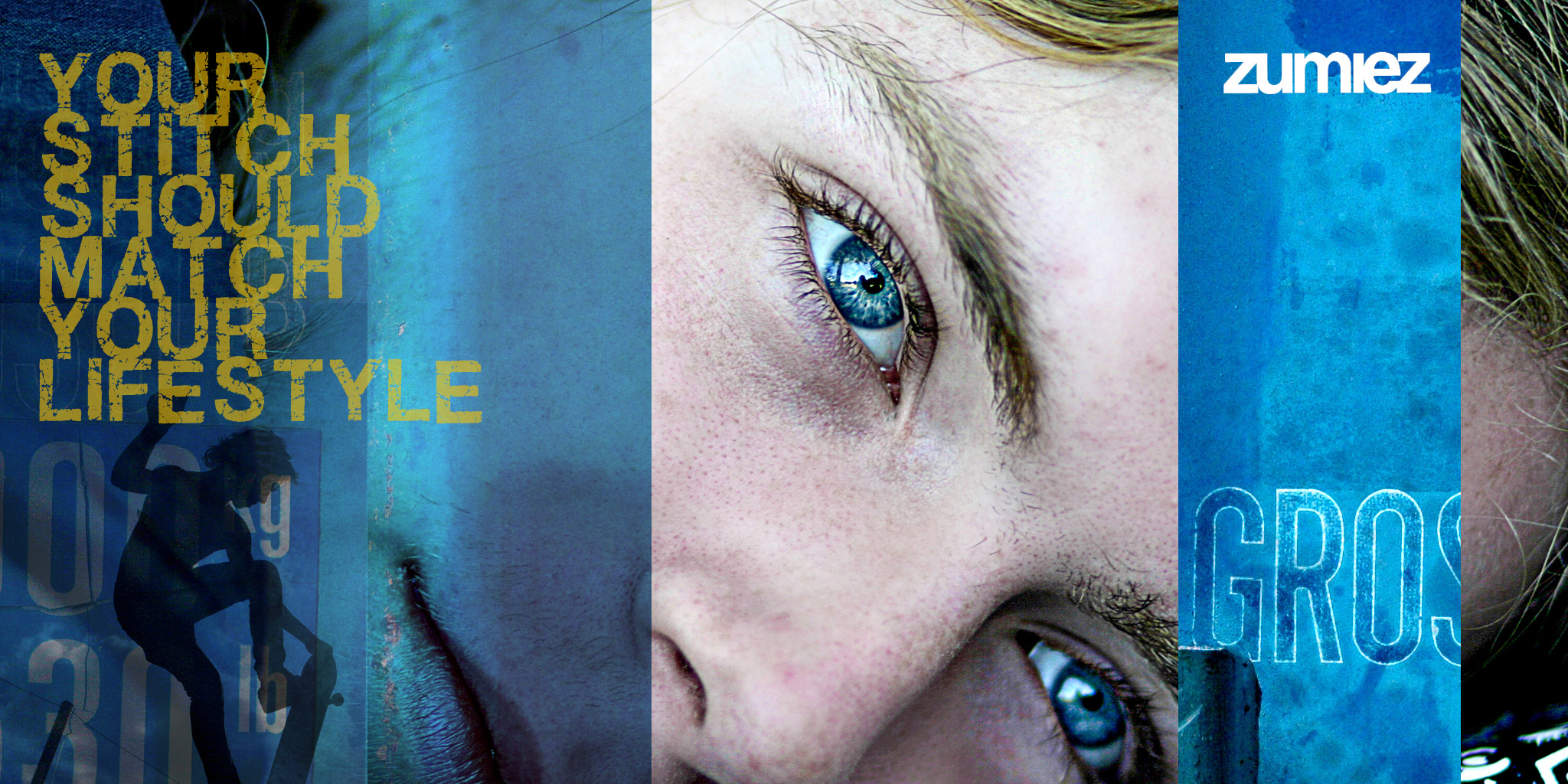 ADVERTISING
Zumiez
This proposed ad campaign sought to capitalize on the edge and grit of the surfer company ethos while also making strong connections with its audience. Industrial textures, typography, active imagery and strong portrait photography were used to capture the results.
IDENTITY
Nezoni Architects
Milan based architecture firm Nezoni embodies the perfect match of design, nature and materials determining its use. They needed an identity that reelected high design along with organic sensibilities to material and form. The balance and simplicity of a cairn rock stack was poetic.
BROCHURE / ILLUSTRATION
Starbucks Coffee
This brochure system was one of six that communicated various coffee education to Starbuck's customers. The use of ephemeral collage in layers was an effective approach in depicting what goes into each type of coffee.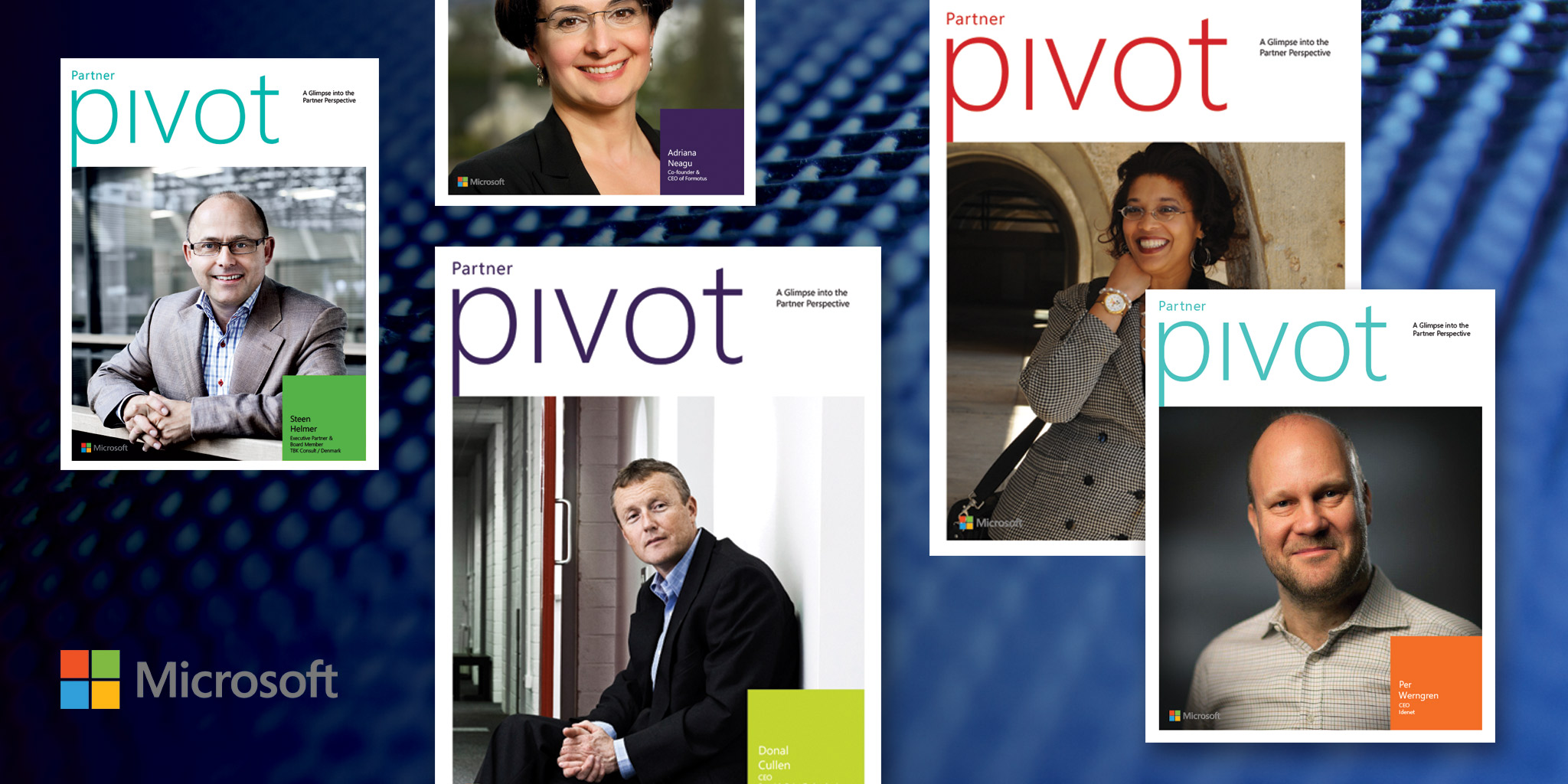 NAMING & PUBLICATION DESIGN
Microsoft / Microsoft Partner Network
Microsoft's partner group and liaison, MPN, wanted to showcase and celebrate the various network of Microsoft Partners with how they use both Microsoft products and the Worldwide Partner Conference (WPC) to advance their businesses. Each month, a different partner is featured. We named the publication Pivot to symbolize the nimble, innovative and core importance of these partners and their relationship to making Microsoft succeed. We solved the design by leveraging Microsoft branding along with clean lines and personable portraits.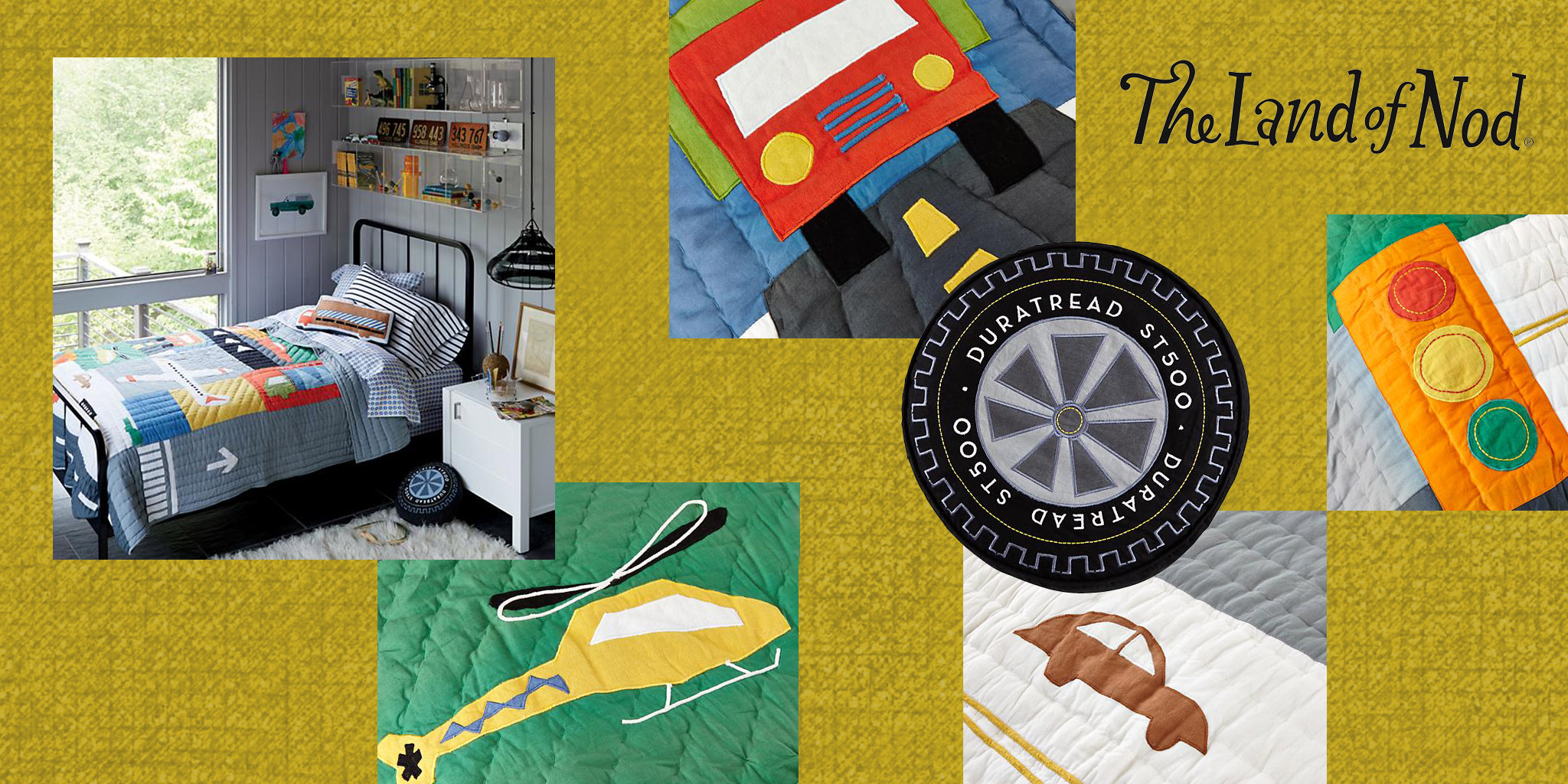 ILLUSTRATION & PRODUCT
Land of Nod
The national children's store needed a new quilt and pillow update to their proven and successful transportation category. We delivered a whimsical and colorful solution with fun shapes and textures depicting the bustling urban machines. A quilt, sheets and coordinating tire and truck pillows were produced.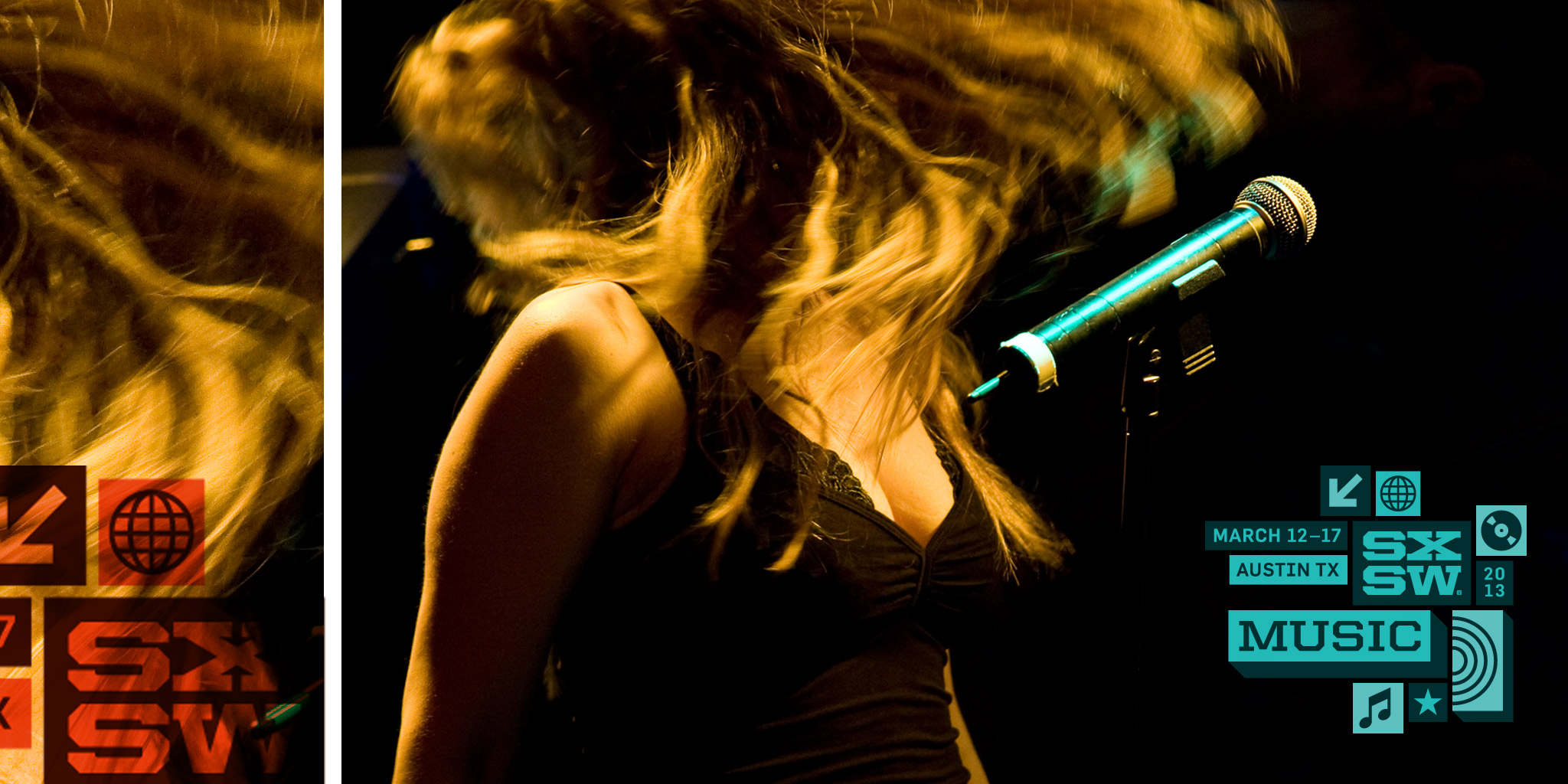 POST CARD
SXSW, Austin
This post card needed to capture the energy and drive of the music and performance that the audience has come to know. Active photography was used to abstractly focus on the emotion while the simple addition of branding combined to say it all without words.
IDENTITY
Livsverk
Identity for life coach and relations therapist Marianne Gustafsson. Marianne focuses on relations and couples counseling which is connotated in the logo. The name means life work, but can also be read as life pain.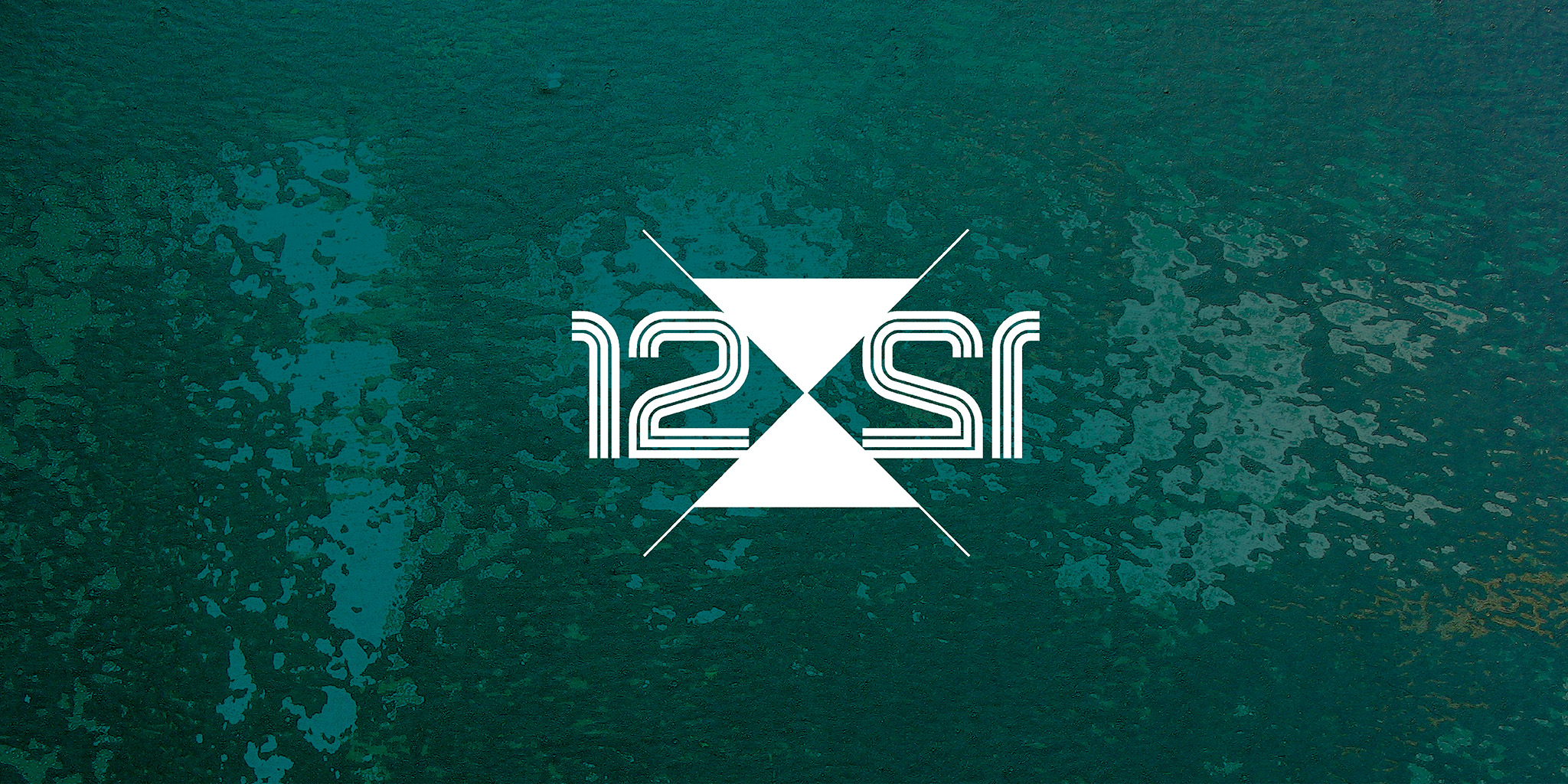 IDENTITY
12 x 12
For a non-profit art installation project, we created the concept and identity for the 12 x 12 Exhibit. Artists and designers around the world contribute original works around a given topic. The collective set is then shopped around for the perfect home to show off it's splendor.
NAMING, IDENTITY & BRAND
EventsAIR by Centium Software
After 20 years of providing the industry's leading software tool in event management software, Centium needed a powerful name, identity and visual language for their next generation product. EventsAIR as a name reflects the innovative elegance delivered by the product while the identity and brand showcase the active, mobile lifestyle and productivity that is essential in event management software.
ADVERTISING
Husqvarna
This proposed ad was an emotive way to capture the power and strength of the industrial brand. The abstract collage in the background when merged to product photography, creates a narrative and powerful message.
POSTER
Ajax Press
Nothing excites designers, printers and purveyors of stationery more than a letterpress shop. This design is for a special poster sale where the textures, typography and rich layering, tell the story of what makes ink on a press smell so good.
IDENTITY
Poolsound
A concept modern living project by the water's edge, Poolsound's luxury lifestyle tenants would enjoy all aspects of water including nearby lake, boating, swimming, community pools and private jacuzzis designed into each home. The proposed identity captures the pastoral and liquid elements of water while merging with a textural watercolor element to reflect the artistry taken in the architectural building and garden design.
ILLUSTRATION
Martha Stewart Living
The legendary craft and lifestyle magazine needed a thoughtful series of illustrations to adorn an article on tracing family roots. This lead-in piece balanced regional ephemeral items along with family photos and elegant typography.
ADVERTISING & NAMING
Casio / Sicola Martin / Y&R
With a challenging and dwindle digital camera market, Casio needed to capture the accessibility and ease of inexpensive pocket cameras. The proposed design approach needed to be fresh, dynamic and capture the expressive qualities of their audience. Ultra was a name that reflected this sensibility while also communicating more of everything.
ADVERTISING
Double D Ranch
Blending the finest fashion and design of the city with the power and grit of the countryside, Double D has proven to be a leader in western fashion. This campaign captures the robust and textural nature of the elements while showcasing a highly sophisticated narrative and sense of style.
IDENTITY
Dialogue Pictures
Independent film company Dialogue Pictures needed an identity that reflected their passion, authentic approach and accessibility to their films. With a dedication to doing good in the world with their films, the design sought to express the friendly and creative nature of the company's personality along with the spirit and energy of the founders.
IDENTITY
Skywater
The advanced visionaries for this high end development located on Lake LBJ in the Texas Hill Country needed an identity that captured the sophistication of urban living with the intellectual elements that fueled its creation. Blending Mediterranean styling with LEED certified spaces, Skywater broke the mold for Texas dwellings. The minimalistic bisection shapes elegantly captured the most captivating aspects of the property—sky and water.
PACKAGING
Esky Cola
This proposed packaging line uses clean, clear modern lines of straight forward bottling with simple mono color typography and ethnic pictograms. The result is a product that captures a young and current Australian youth in a sophisticated fashion.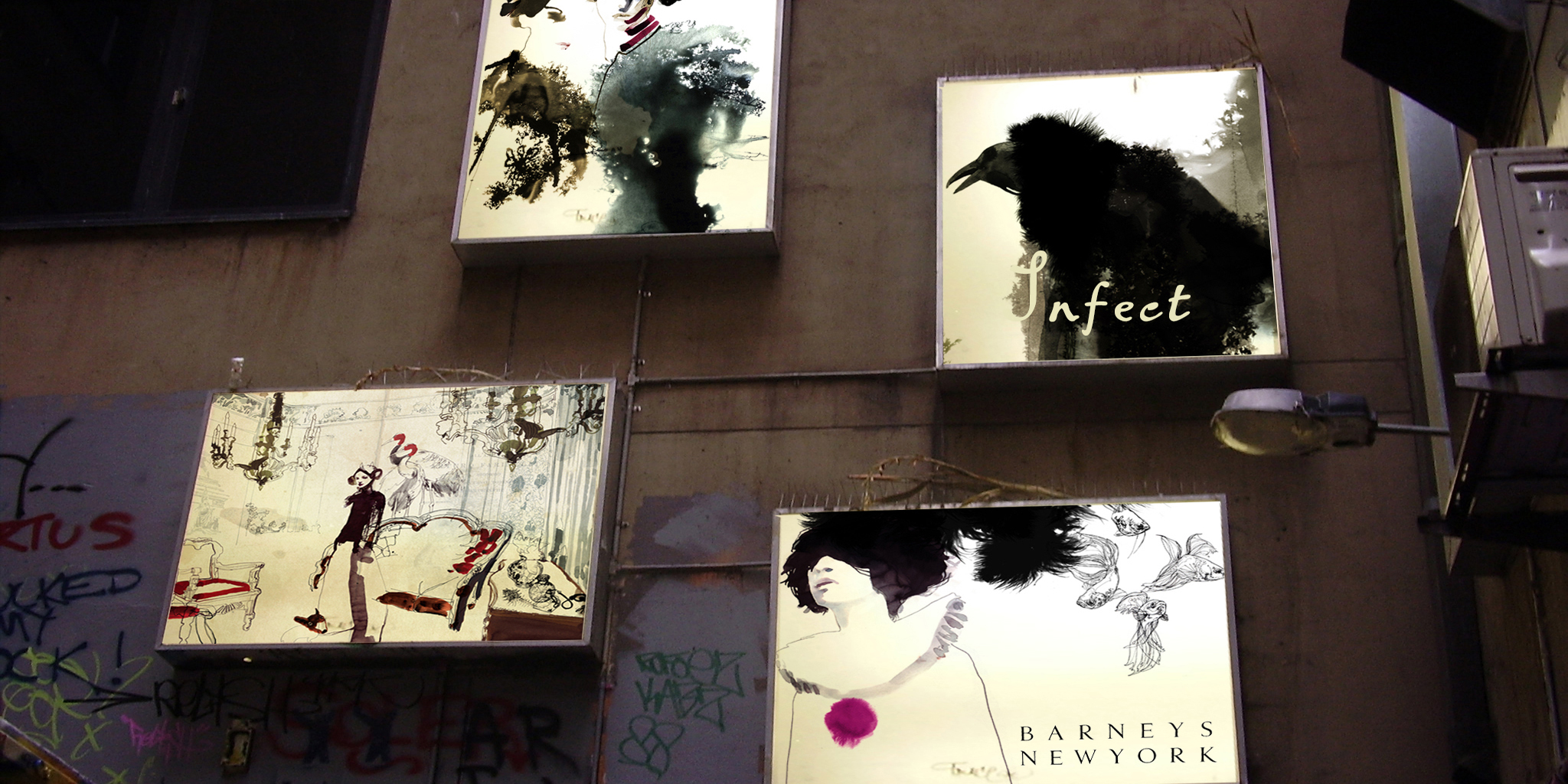 INSTALLATION
Barneys New York
Taking a simple light box idea and juxtaposing them into a highly trafficked alley setting proved to be an effective advertising installation for fashion style kings of Barneys. Sophistication illustration, illumination and a low tech approach showcased a pedestrian sensibility.
IDENTITY
NPG Product Group / Nordstrom
Behind every stitch, every style and and every accessory of a Nordstrom brand, lies the NPG product group. Vivaciously and actively creating the next big style. Their identity needed to have this energy. A spontaneous and rigorous hand drawn typographic solution did this energy justice.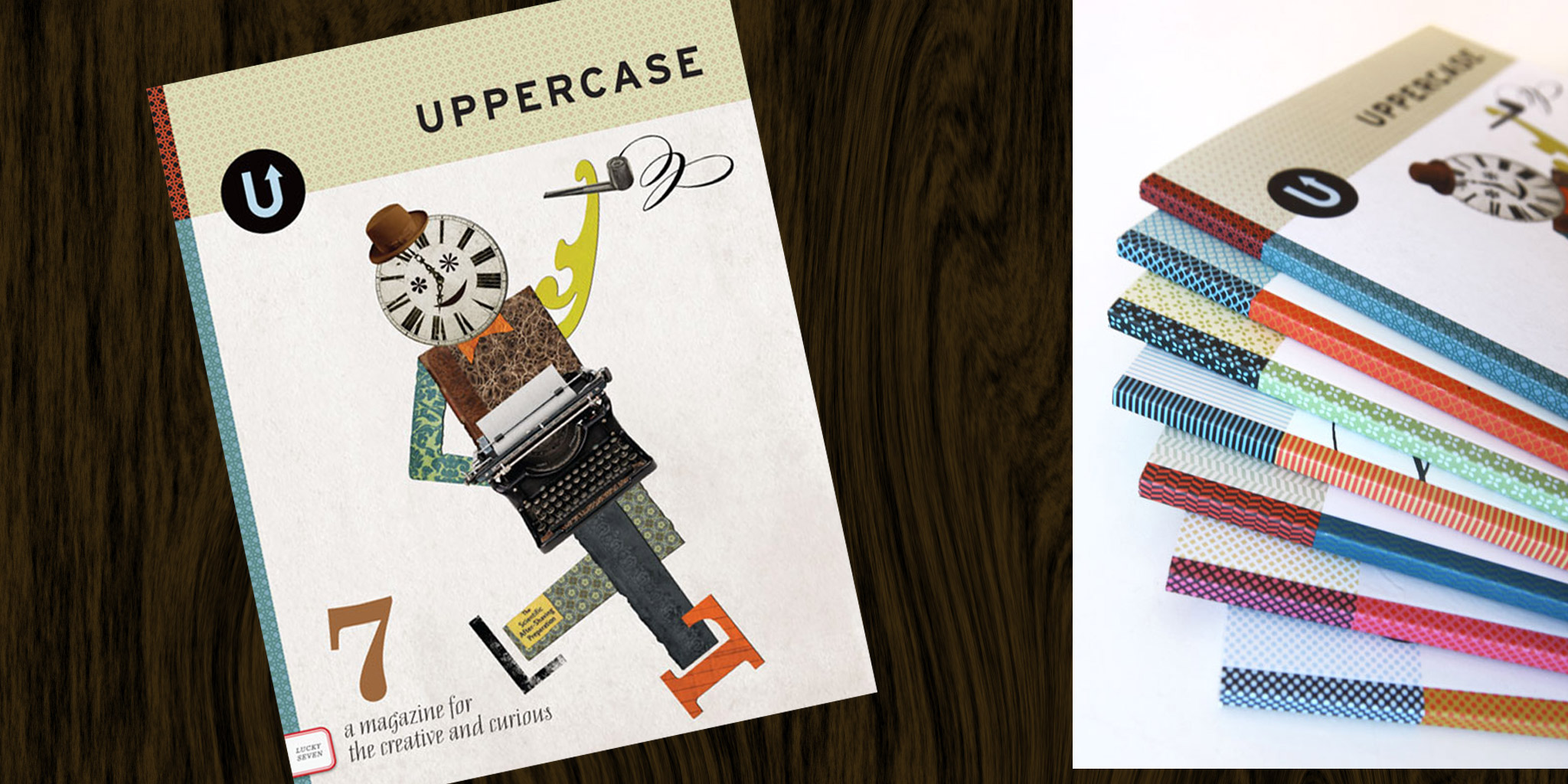 ILLUSTRATION
Uppercase Magazine
This illustration was created for the whimsical and design-centric magazine's cover. Various topics within the articles drove the visual elements that all collided in a sophisticated yet fun collage of figure dancing and smoking a pipe. Uppercase is a creative dynamo for creatives and craftsman in today's do yourself culture.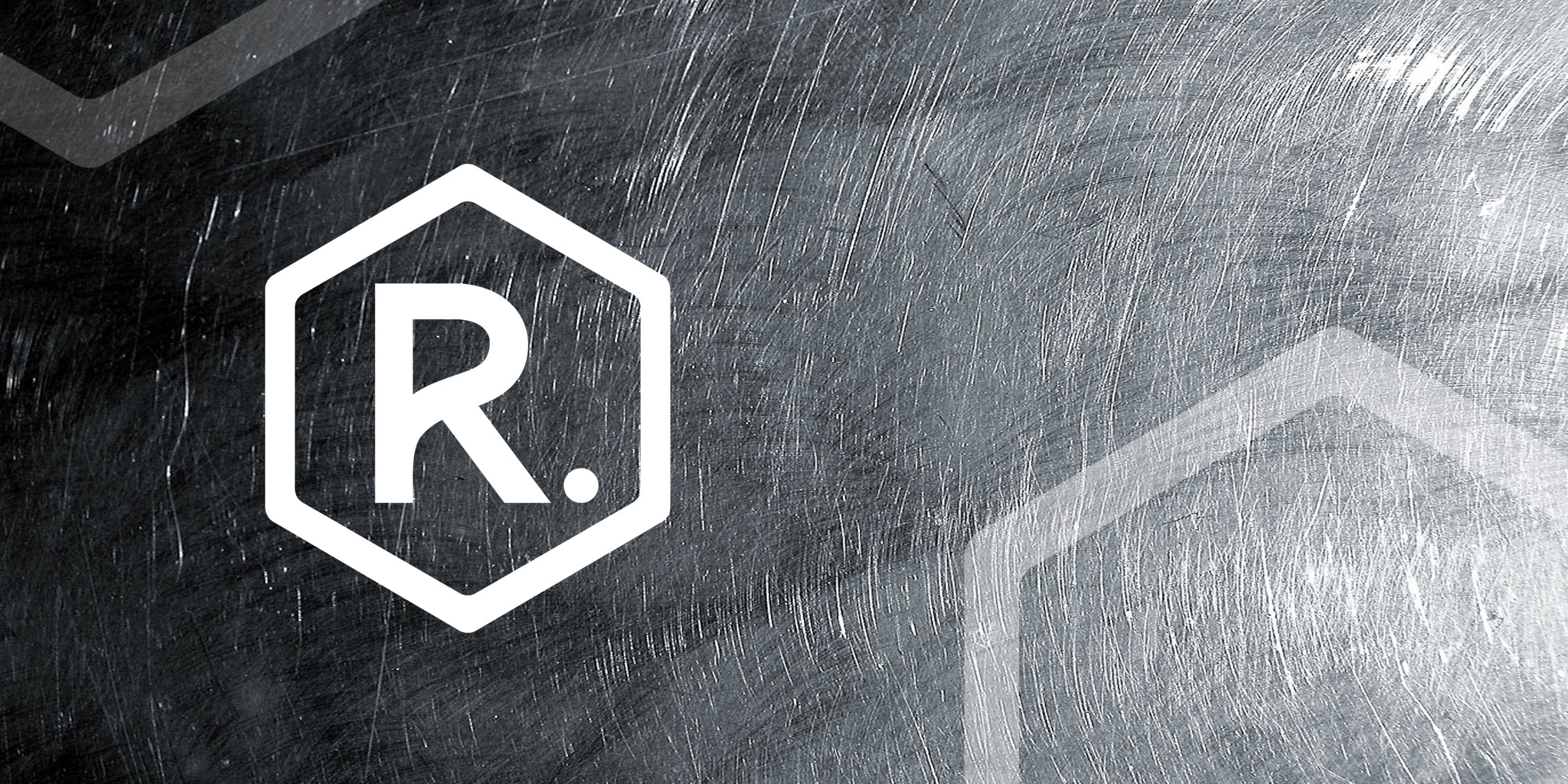 IDENTITY
Rob Schmaus Realty
Discernibly choosing to list only select residences, realtor Rob Schmaus needed an identity that represented his bold and simple approach to real estate. Solid, trusted and of a classic quality, this mark captures the refined craftsmanship while revealing a robust persona.
ILLUSTRATION
Peter Pauper Press
This is one of many illustrations from the book, "Are You Psychic?" A fun gift book that explores the various attributes of psychic powers.
IDENTITY
Hope Conversations
The Hope Conversations are a non-profit organization providing inspirational, thoughtful and transformational experiences through the power of intimate group conversations. Assembling in various locations, attendees bring their stories centered around the concept of HOPE. The resulting colors are different hues that reflect a cross pollination of ideas, spirit and healing. The identity needed to capture a bright and aspirational tone while looking both forward and global in its appeal.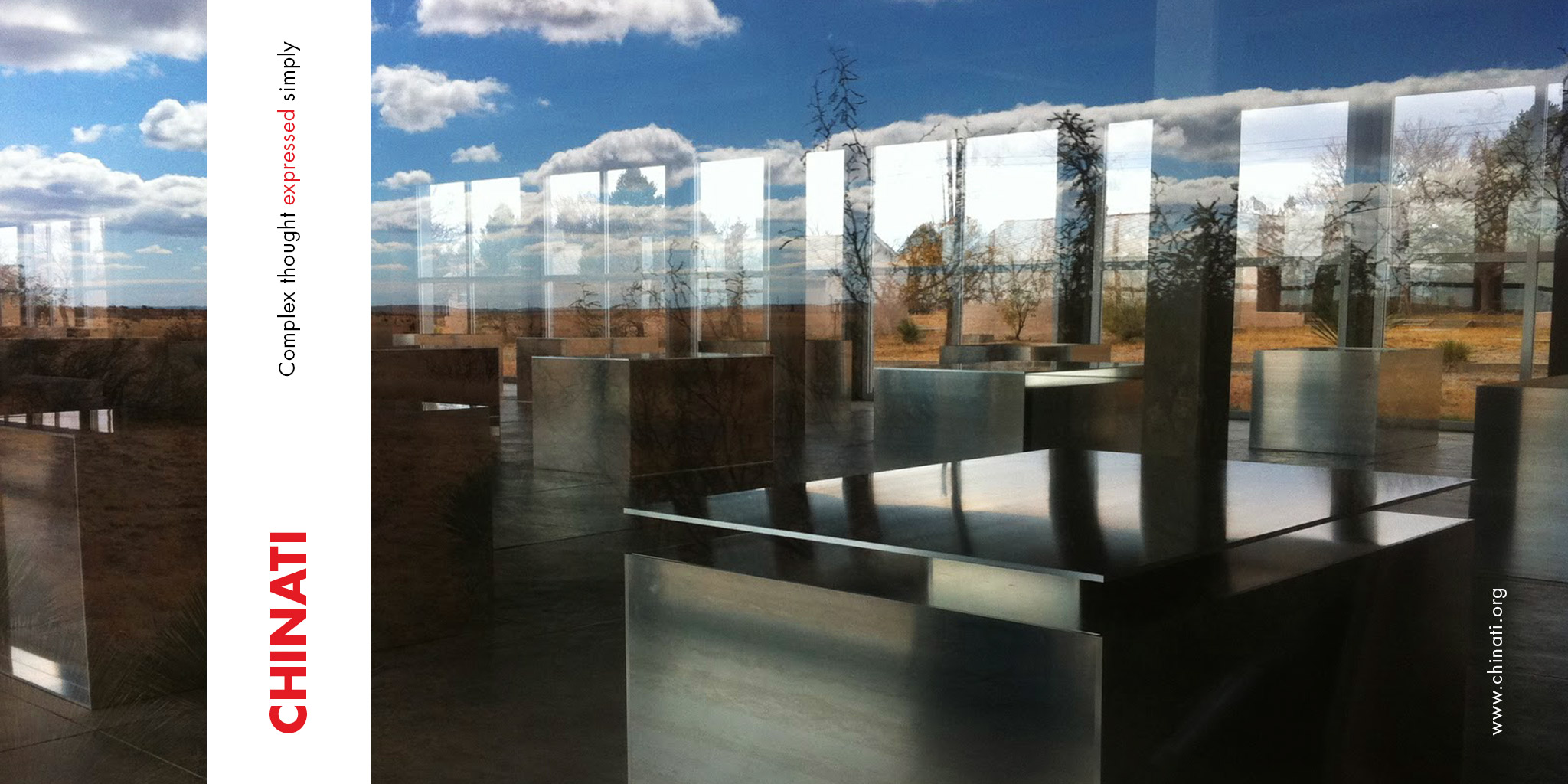 ADVERTISING
Chinati Foundation
The iconic home, gallery and studio of Donad Judd's in Marfa is the setting for this simple but layered ad. A stylistic and reflective photo captures sky, light and most of all, Judd's mesmerizing sculptures within.
PACKAGING
Olea Olive Oil
Argentinian farmers and vineyards of Olea, needed a package that would showcase the exquisite quality of their oil and convey the freshest ingredients. The design solution was to keep as much of the product visible as possible. Light colors and typography accented the crisp and sophisticated touch for the culinary customers.
IDENTITY
Manager Tools
The number 1 business podcast in the world needed an identity that was as bold and direct as the product and tools they offer. Providing leaders and managers of all types with the tools on how to be more effective managers, the classic org chart became a powerful symbol that the audience knew well. With a dimensional spin including strong color palette and minimalistic styling, the mark has proven to be quite impactful.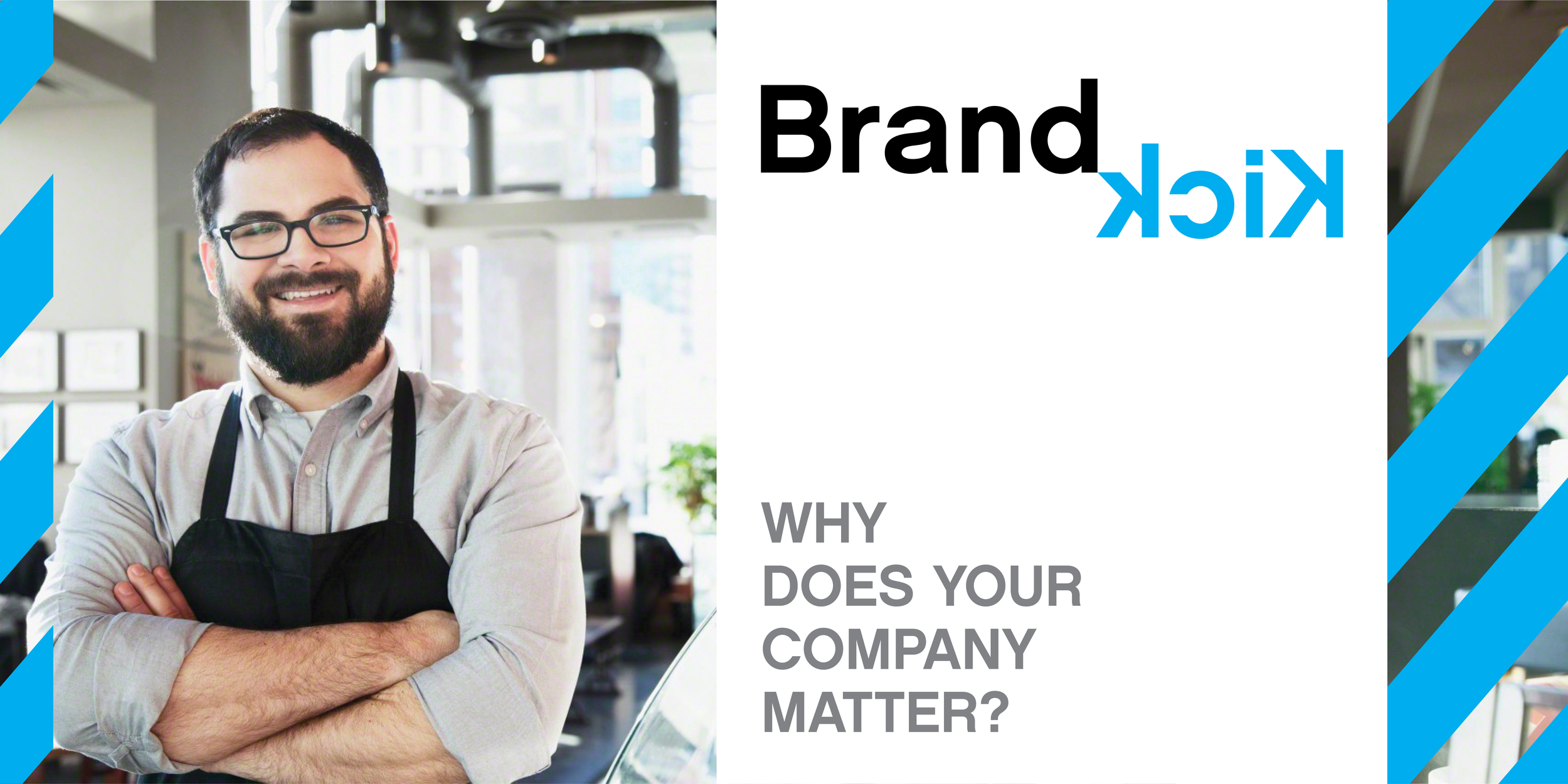 IDENTITY
Brand Kick
As a branding and strategy workshop created specifically for helping businesses improve their brands, we created a simple yet bold identity that centered around actual owner portraits. We used impactful typography and graphics that conveyed a since of building and progress.
ADVERTISING
HBO / Tallywhacker
HBO sought OOH (out-of-home) proposals for their latest fall premiere of Judd Apatow's latest antics with animation. All placements needed to wink at the highly adult nature of the animated adult series.
IDENTITY
Marble Leadership
Consultants to global leaders and CEO's, Marble needed an identity that communicated the firey, friendly spirit they bring to their rigorous workshops. The metaphor of displacing a marble from the ring as in "getting outside" thinking and strategies into an organization, worked powerfully well.
IDENTITY
Atstod
Logo for eating disorder therapist Anna Furuberg, Stockholm. The logo tells the story of recovery – from chaos and loose ends to a more orderd, fulfulled life. The name in Swedish means eating support, but is only one letter short of actually meaning eating disorder.
EXPERIENCE
Ted Talk Conference
As an ice breaker for conference network time, this creative approach included a room full of vintage typewriters where attendees grabbed a piece of conference letterhead and typed a 8 minute bio. Then attendee pairs mingled and traded stories as their bios illuminated off the page. As a perception builder, the pairs rewrote each other's bio after talking and digesting first impressions.
As a finishing touch, final bios were signed with a pen and ink scribble portrait. This experience captured the analog nature of handwork while celebrating the speed of spontaneity.
ADVERTISING
Burberrys London
The reinvention of Burberry in the last 3 years can be attributed to their unflappable heritage in the trench coat, their dedication to focus and the investment in the youth culture including music, art and fashion. This proposed ad campaign captures the whim and wit of style conscious folksters about London Town by using the quality of line through stitched illustration. How fitting.
Illustration: Stephen Campbell
IDENTITY
Futuravision
The technology conference for all things human technology related, needed a logo that communicated vision, humanity and dynamic energy. The spinning eye motif doubled as an isotope-like atom icon.
PACKAGING
Ghostly International / Giraffage
This proposed package for recording art its Giraffage, conveys an elusive and provocative vibe that is apparent in their music. Taking cues from the mix titles, subway imagery in moody, abstract variations, provided the backdrop for the sleeve.
IDENTITY
Cloudtippers
A clear yet modern logo was needed to depict the cloud technologists to their clients. The image combination of a cloud and infinity icon was a ideal to capture the company's appeal.
MAGAZINE
Morphic Magazine
This magazine that celebrates the latest in experimental photography needed a cover system that allowed the images to speak on their own, and a logo masthead that was fresh and modern. The simple M form in white shape starkly contrasted to the impact imagery was the bold solution.
POSTER
Red Sparrow Design
This promotional retail poster captures the favorite neighborhoods and highlights of Seattle while the use of Illustrative typography personified The Evergreen City as a dynamic and friendly destination.
IDENTITY
Pendeloque
As collectors of high art and estate antiques, this company needed a logo that conveyed elegance while at the same time, contemporary touches. This was achieved by contrasting a classic filigree ornament with modern clean typography.
IDENTITY & T-SHIRT
Black Pig
Black Pig is a bagel and tea cafe serving up smiles in Mexico. The simplistic approach of whimsical typography and minimalistic snout of the pig, captured the spontaneous character and sense of humor of this establishment.
IDENTITY
Ignite Education
This logo for a education rocket program in high schools, needed to capture the spark and energy of the class, rockets and the counter cultural teaching. The symmetrical mark and stylized typography deliver a sophistication with energy at the same time.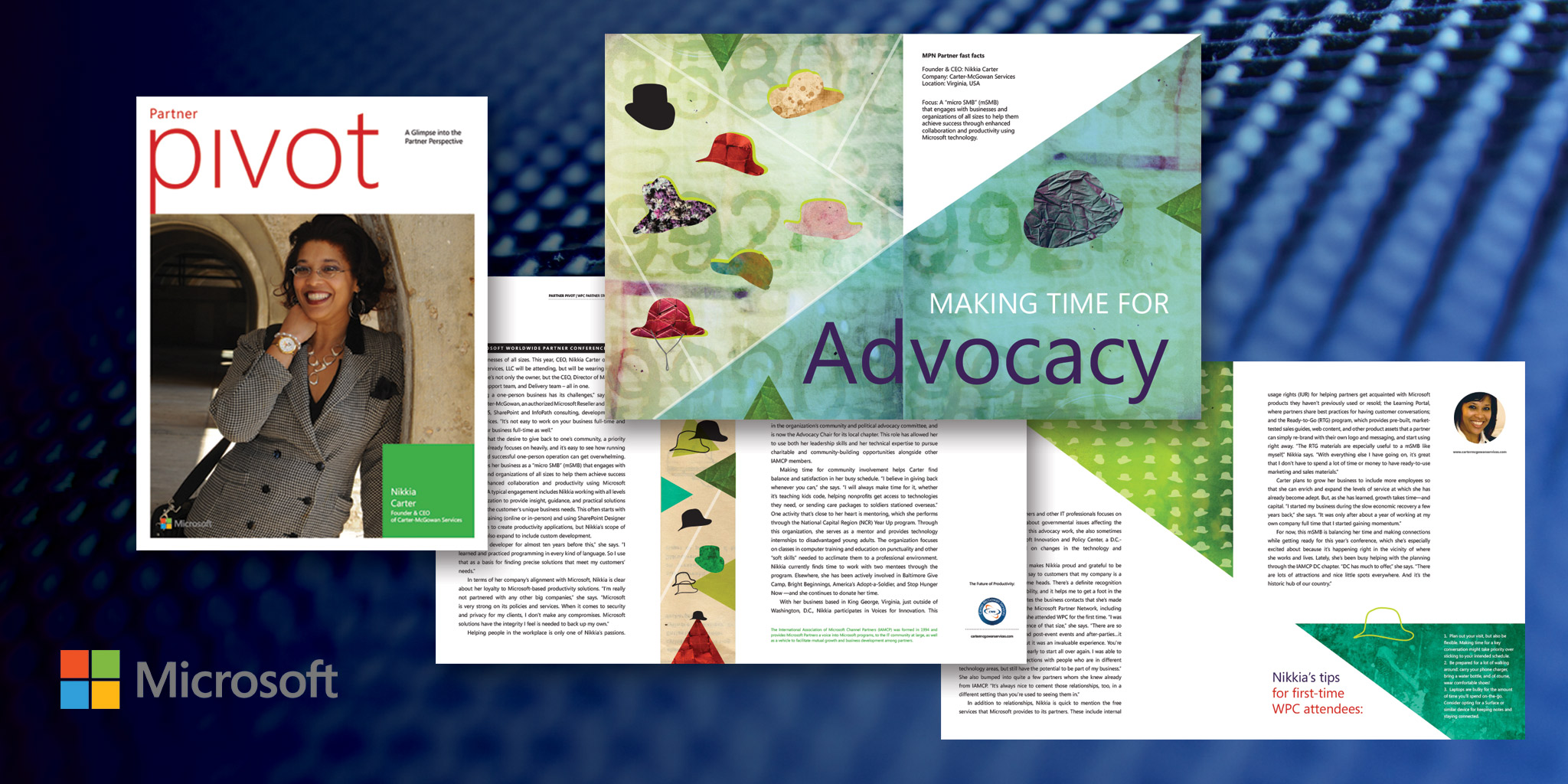 NAMING & PUBLICATION DESIGN
Microsoft / Microsoft Partner Network
Microsoft's partner group and liaison, MPN, wanted to showcase and celebrate the various network of Microsoft Partners with how they use both Microsoft products and the Worldwide Partner Conference (WPC) to advance their businesses. Each month, a different partner is featured. We named the publication Pivot to symbolize the nimble, innovative and core importance of these partners and their relationship to making Microsoft succeed. We solved the design by leveraging Microsoft branding along with clean lines and personable portraits. For inside spreads, each partner story drives various and illustrative solutions.
GUIDEBOOK
Pointer Magazine
Positioning itself as a guidebook that sniffed out the best of destination locations, this magazine highlighted shopping and eating establishments that were with the trek. The humorous logo and edgy imagery broke from the clutter of otherwise normal print collateral.
PHOTOGRAPHY
Comentum
Strategic financial consultants, Comentum, needed photography to be used with their brand and website. To convey their counter-culture approach, the photos were done boldly and accessibly by creating a thoughtful metaphoric photo series to keynote their various offerings.
INFOGRAPHIC
British Council
The British Council sought an a visual summary of their seven year study on student trends in mobility throughout the globe. British Council sought to publish an infographic of it's official findings.
NAMING
Various
Root - Women's Modern Boutique / At the root of everyone's aura is their style.
Pollen - Design/art organization for monthly sharing and inspiration / Creative minds be fertile.
Dogologie - Dog store and purveyors of everything dog / Find your bark.
Comentum - Financial capital consultants / Make money active.
Doorbella - Gourmet Italian cuisine delivered to your door / Bring Rome home in 30 min.
Ensurity - Investment brokers / To live carefree means to act risk free
Pointer - City guidebook / Sniffing out the cool shops and eats in your town.
INSTALLATION
Seattle Parks & Recreation
Various locations were identified throughout the city to hide eyesore equipment. Leveraging local artists, the solution of cling graphics provided the perfect solution for adding an urban vibe and celebrating the arts.
Work
Astronauts & Poets is a design agency that creates immersive brand experiences that matter—connecting our clients to their audiences. With over 25 years of experience, we pride ourselves on producing creative that is rooted in strategy, on target with your audience and that delivers results. You may only have one shot with your brand—are you ready? Contact us today for a free consultation—we'd love to meet you! info@astronautsandpoets.com